Cutlery Sets & Case Information
Wednesday, 10 August 2016 10:41:56 Europe/London

Below is a table detailing all of the cutlery sets and which pieces they contain. The final column also details which cases can fit this set in them.
To explain the table the top row shows the size of each set and the left column shows the items that would make up that set. For instance the 44 piece set contains:

6 x Table Knife, Table Fork, Dessert Knife, Dessert Fork, Dessert Spoon, Soup Spoon, Tea Spoon and 2 x Table Serving Spoons.

The bottom row shows which cutlery cabinets are suitable to hold each set. Stating the 44 Piece set would fit into the Regent Cutlery Case.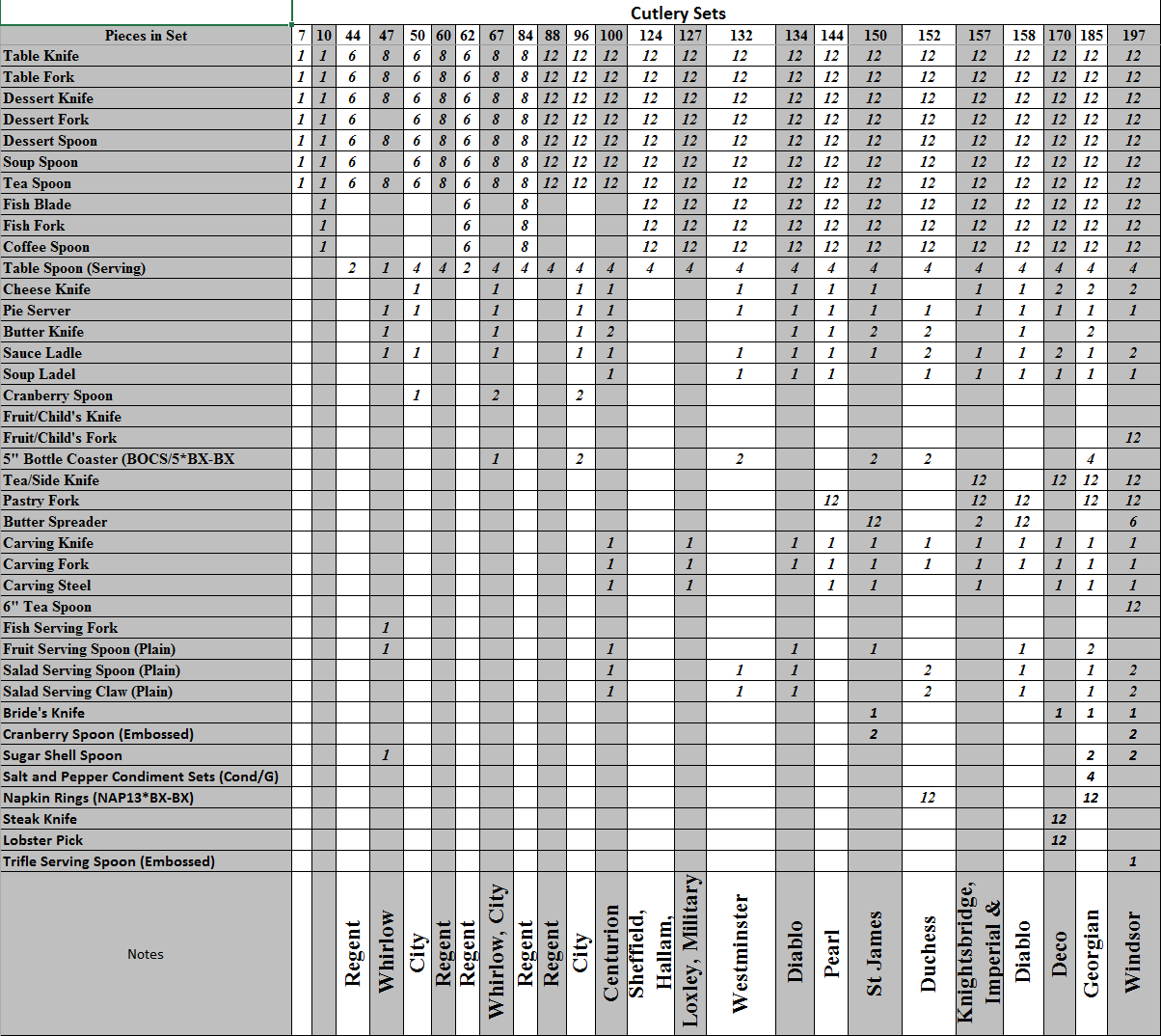 Posted in
News
By
Silvergroves